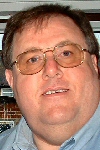 Geoff Mather
Spherical Visions
Worthing, West Sussex, England.
wwp@g8dhe.com
---
I've been creating Pano's now since 2003 and have made the contributions below to the WWP. Having retired in 2007 I hope to now find time to add a few more :-)
family web site
. Some Pano's are on view here
on the local server
, more will be available shortly when the site is updated.