Mmmm Vegetables
The Organic Centre, Rossinver, County Leitrim, Ireland
22, September 2007 15:45 UTC (16:45 local time)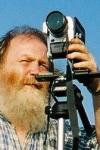 Loading panorama viewer ...
Configuring ...
© 2007 George Row, All Rights Reserved.
Equipment
Canon EOS 5D, with a Zenitar-M 16mm Fisheye f/2.8 lens, mounted on a Kaiden Kiwi panorama adapter.
Six images were taken and stitched using HugIn, (no need for DeFish after I spotted the "Enable rotation" preference under "Fine tune") and rendered as a Cubic VR using CubicConvertor and CubicConector.