Biddulph Grange Garden
Biddulph Grange, Staffordshire, England, UK
24th June 2006 14:13 GMT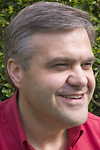 Loading panorama viewer ...
Configuring ...
© 2006 Steve Pendleton, All Rights Reserved.
Equipment
Photographed with a Canon EOS 20D and Sigma 8mm Fisheye, using a modified Nodal Ninja SPH1 Pano Head on a Manfrotto 190 tripod. 4 portrait shots taken at 90 degrees and a handheld nadir image. Stitched in PTMac and output to layered PSD. Cube faces created in CubicConverter, nadir patched in Photoshop and final movie output from CC.