The Huntington Gardens Conservatory
San Marino, California, USA
June 24, 2006 | 2:12 PM PDT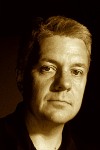 Loading panorama viewer ...
Configuring ...
© 2006 Bryant Arnett, All Rights Reserved.
Equipment
Minolta Dimage Z1 (3.2 megapixel camera with a 28mm equivalent wide angle adaptor) sitting on a custom made pano bracket which sits on my new tripod. PTgui 5 used for stitching, Photoshop 6 used for tweaking, CubicConverter used for conversion to QTVR.