Whitewater Slalom Course at the National Watersports Centre
Holme Pierrepont, Nottingham, UK
June 18th 2005 - 16:49 GMT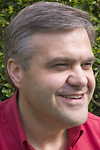 Loading panorama viewer ...
© 2005 Steve Pendleton, All Rights Reserved.
Equipment
Shot RAW with a Canon EOS300D and Canon 17-40LUSM at 17mm. Manfrotto 190D, Kaidan QPXL-1 and Nodal Ninja Pano Head. 12 shots around in 2 rows, stitched with PTMac on a Dual 1.8GHz G5 Powermac. Final QTVR created with CubicConverter.