The Confluence of Raba and Wisla Rivers
Malopolska, Southern Poland
04-JUN-2005 12:35 PM local time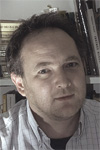 Loading panorama viewer ...
Configuring ...
© 2005 Piotr Popik, All Rights Reserved.
Equipment
The panorama was taken with Peleng MC f3.5/8 mm lens (HOV 165.5 degrees) on Canon EOS D-Rebel. The panorama was stitched with 4 pictures in portrait mode + zenith and nadir. Helmut Dersch Panorama Tools (PTGui) was used. Erik Krause 'Contrast Optimization v 1.3' action, Autopano and Enblend as well as Gimp 2.2 ability to create Text Circle were all of great help. Converted to QT with PanoCube Plus.