Veg-bags from North West Organic
Brackfield Bawn, County Derry, Ireland
Thursday, March 25, 2010, 17:00 GMT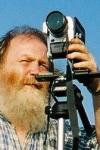 Loading panorama viewer ...
Configuring ...
© 2010 George Row, All Rights Reserved.
Equipment
Shot with a Canon EOS 5D Mk II, Zenitar 16mm fisheye f/2.8 lens. The camera was mounted on a Kaiden Kiwi panorama adapter on a Manfrotto 190XDB tripod.
Horizontal photographs were taken at 60° angles and also a floor and ceiling shot. Each "shot" consisted of three bracketed exposures.
A total of 24 separate images were combined using Hugin in order to achieve this High Dynamic Range type result.