Trash and Treasure at Equinox Sunrise
Woden, Canberra, A.C.T., Australia
March 20, 2005 - 21:28 UTC (07:28 local time)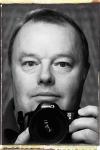 Loading panorama viewer ...
Configuring ...
© 2005 Norman Peters, All Rights Reserved.
Equipment
EOS10D, 18 mm, tripod. Exposure: 1/90 sec, f8, 100ASA.
14 images stitched with PTGUI 4.1 (using Autopano and Enblend plugins), QTVR produced with PanaVue Assembler 2.12 (maybe Panocube next time?), all under Windows XP.
Panorama sequence taken at the moment of the appearance of sunrise - see sun emerging over construction work.