Winter Market in Åsele, Lapland
Southern Lapland, Sweden
March 18, 2005 - 14:05 UTC (15:05 local time)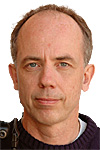 Loading panorama viewer ...
© 2005 Jakob Norstedt-Moberg, All Rights Reserved.
Equipment
Nikon D70, Sigma 8mm Fisheye, Monopod, Panosaurus head
[Svenska] Åsele Vintermarknad
Åsele Vintermarknad försåg Sörkörarna från
Nolaskogs
- Örnsköldsviksområdet - med handelsvaror från lappland, t.ex. skinn och renkött. Sörkörarna sålde sedan varorna vidare i Uppsala- och Stockholmsområdet.
Numera har marknaden andra aktiviteter, som t.ex. pimpeltävlingar (Åselenappet), men det finns många lokalt producerade varor att köpa.
Den stora
Åsele Marknad
hålls på sommaren, närmast 15-18 juli 2005.
Behind the scene
Friday March 18 was a sunny but cold day (-10 centigrade) and the wind added extra chilling, so my fingers quickly got very frozen. My two daugheters (3 and 5 years) had followed me for the trip to Åsele, which is located two hours drive from my home town Örnsköldsvik and they kept screaming for candies all the time.
The chill and the screaming made it impossible for me to stay for more than an hour. I did not have time to take all the panoramas I had been looking forward to for making a virtual tour of the market. But maybe next year...