Val Benoit Chemistry Laboratory - Laboratoire de chimie du Val Benoit
Liège, Belgique
August 19, 2014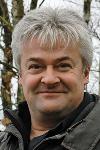 Loading panorama viewer ...
Configuring ...
© 2015 Alain Hamblenne, All Rights Reserved.
Equipment
Taken with a Nikon D300 digital camera equipped with a Nikkor 10.5 mm (equiv. 15 mm) f/2.8G ED AF DX Fisheye mounted on a panoramic head Nodal Ninja NN4 on a Manfrotto tripod. Eight images stitched with Kolor Autopano Giga 3.6 software.