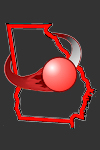 Robert Reese
http://www.garealtours.com/
Warner Robins, Georgia, U.S.
---
I am a premium virtual tour and marketing materials artist in central Georgia, focusing (initially) on the real estate market. My intent is quality over quantity and to progress to the point where I can offer my services to the most critical high-end customer.
My software collection includes most every type of software related to creating VRs, and I come from a technical background and transitioning into photography.
Many thanks to all in the VR community the world over. Peace be with you!