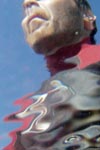 Art Baltrotsky
ArtSurfs.com
Kirra, Gold Coast, Australia
art@ArtSurfs.com
---
I've been a freelance photojournalist since 1986 and have completed thousands of assignments for some of the most reputable news organizations in the USA. My clients include The Washington Post, The Associated Press and The Baltimore Sun as well as many other national and international publications. As a graphic designer, I create logos, printed materials, web-sites, photo-illustrations and interactive virtual tours.
I've been a competitive U.S. East Coast surfer since 1981 and from April 2003 through May 2008, I was the Director of the Delmarva District of the Eastern Surfing Association (The largest surfing organization in the world). I was in charge of running all of the surfing competitions in the Maryland, Delaware and Virginia tri-state region. As the ESA Director, I led a successful campaign to gain a new permanent surfing beach at the Ocean City, Maryland inlet jetty in 2007.
I now live in Australia's Gold Coast and get to surf one of the best point breaks in the world!