A Local Collector's Set of Antique North American Autos
Swift Current, Newfoundland and Labrador, Canada
August 4, 2021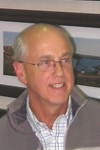 Loading panorama viewer ...
Configuring ...
© 2021 Kenneth A. Butt, All Rights Reserved.
Equipment
Pentax K5 with 10mm Fisheye, NNN MkII rotator, travel pole and Manfrotto tripod. Software - PTGui, Pano2VR and PS CC.
A World Class Set of Antique Autos
This is a world class museum of rare North American antique autos. There are several sets of the same autos over many production years. Located on the Burin Peninsula, it is less than a 2 hour drive from St. John's or Gander. Well worth a visit. Both my wife and I loved our time there. Many who know me, know that I like to capture my visits with 360 photos. The owner of this collection, Vernon Smith, was very gracious in accommodating my passion.