The Craneway Pavilion
Historic Ford Assembly Plant, Rosie the Riveter-World War II Homefront National Historic Park, Richmond, California, USA
September 23, 2011, 1 pm PDT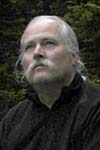 Loading panorama viewer ...
Configuring ...
© 2011 G. Donald Bain, All Rights Reserved.
Equipment
Photographed with a Canon 5D Mark II digital SLR with a 15mm Canon fisheye lens, on a Nodal Ninja VR mount, Really Right Stuff ballhead, and Gitzo carbon-fiber tripod. Stitched with PTGui Pro 9.0.4 on a MacBook Air, retouched with Photoshop CS3.