Crossroads in the Sky Above Point Dume
Point Dume, Malibu, California, USA
Sep 24, 2010 6:45-7:45pm PT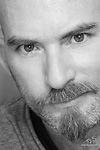 Loading panorama viewer ...
Configuring ...
© 2010 John E Schwarzell, All Rights Reserved.
Equipment
One bent Bogen tripod, a cracked 8mm Sigma, D200, cable release, a defunct Kaidan QuickPan IV, some elbow grease, a flashlight, a parking fee and lots of O2! Also a separate moon shot was made from another vantage prior to the pano as I had failed the day earlier on a shot, and the Moon was set to rise after 7:45 pm above the eastern peak (7:21 pm moonrise) and at that time the sky would be so black the shot wouldn't work.