Coloured hats
Rue Saint-Gilles, Liège, Belgium
September 23th, 2008 at 05:28 PM (GMT + 1 hour)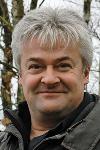 Loading panorama viewer ...
© 2008 Alain Hamblenne, All Rights Reserved.
Equipment
Taken with a Nikon D300 digital camera equipped with a 10.5 mm (equiv. 135) f/2.8G ED AF DX Fisheye-Nikkor. Eight images stitched with Realviz Stitcher Unlimited 5.6.2 software.
Chapeaux colorés
Ariane Lespire
est née à Liège, Belgique. Elle est diplômée en architecture mais, après avoir mené de front les projets architecturaux et la réalisation d'accessoires de mode, elle a choisi de se consacrer entièrement à cette dernière passion.
Les accessoires féminins (chapeaux, écharpes, étoles, écharpes, sacs, bijoux,…) requièrent sa plus grande attention, mais elle réalise également des séries dédiées aux enfants et aux messieurs.
Son travail original a été maintes fois présenté et récompensé lors de salons, défilés, expositions, articles de presse et émissions TV.
Les créations d'Ariane se retrouvent dans plus de 200 points de vente dans le monde, des USA au Japon… ainsi bien sûr qu'à son atelier-boutique à Liège.
Toutes les créations sont dessinées et fabriquées en Belgique.