Kibler One Room Schoolhouse
Towamensing Township, Pennsylvania, USA
June 20, 2010, 2:30 pm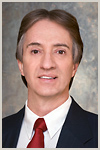 Loading panorama viewer ...
© 2010 Richard Wall, All Rights Reserved.
Equipment
Software: Photoshop CS5, PTGui Pro 8.3.10 and Pano2VR 2.3.2. This High Dynamic Range panorama is created from a 4 bracketed exposures and converted to tritone.
Equipment used: Nikon D200, Nikor 10.5mm Nikon lens attached to a Nodal Ninja 3 atop a Velbon El Carmagne 5335 tripod.