Rising Above My House (for the first time)
Issaquah, Washington, USA
March 29th, 2021 - 1:00 PM PDT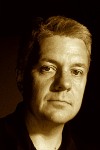 Loading panorama viewer ...
Configuring ...
© 2021 Bryant Arnett, All Rights Reserved.
Equipment
This image was created by sending up my DJI Mini2 drone 300 feet above my house, telling it to make a panoramic series of photos using automatic settings, and then dropping those photos into PTgui, clicking "Align Images" then "Create Panorama" and then uploading the exported equirectangular image to this website. Easiest thing in the world.