Umoja Festival
One World Centre, Foyle Street, Derry, Ireland, UK
Saturday, March 21, 2009, 16:00 UTC (16:00 local time)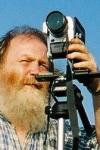 Loading panorama viewer ...
Configuring ...
© 2009 George Row, All Rights Reserved.
Equipment
Shot with a Canon EOS 5D, Zenitar 16mm Fisheye f/2.8 lens, with fill-in flash bounced off the ceiling. The camera was mounted on a Kaiden Kiwi panorama adapter on a Manfrotto 190XDB tripod.
Eight images were shot at 45 degree intervals, plus a ceiling and floor shot. They were stitched using HugIn (version 0.8). It was rendered as a rotating Cubic-VR using CubicConvertor and CubicConector.