Wholesale Market Inzersdorf
Vienna, Austria
March 18, 2005 - 04:56 UTC (5:56 local time)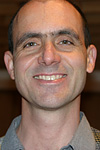 Loading panorama viewer ...
Configuring ...
© 2005 Helmut Schierer, All Rights Reserved.
Equipment
Canon EOS 10D, Sigma 8mm, custom made pano head, 6+2 photos (raw mode).Stitched with PTGUI and Panotools. Postprocessing with NeatImage. QTVR:PanoCubePlus
Behind the scene : how this panorama was made
The "Market Authority for the Wholesale Market" kindly granted me a permission to take photos at the market.
Before shooting the panos I visited the market twice (horrible, so early in the morning), walking around, talking with the people about their job and the problems of the flower-industrie. So, when I finally did the photos it was no problem to get the permission to make photos from the people. We had much fun. At the end it was a little bit hard to get some natural looking photos because they started to ask me where to stand, which flowers to hold, etc.
The photos for the pano you see I did on friday the 18th, at about 6.00 am. This is the time were the sun begins to rise and the glasses of the ceiling glow in a rapidly changing blue.