Point Dume Beach
Point Dume State Beach and Zuma Beach, Malibu, California, USA
6:10pm Pacific Time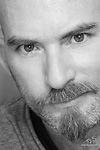 Loading panorama viewer ...
© 2004 John E Schwarzell, All Rights Reserved.
Equipment
Photographed on a Nikon D100 with a Sigma 8mm Fisheye and QuickPanIII panohead at 3 degrees up, ISO 400 for 6s to 1/60s @ f/11. The image was stitched with PTMac, edited and layered with Photoshop 5.5 and processed with MakeCubic & QuickTimePro. Sprites were added from Quick Time for the Web at
http://homepage.mac.com/qt4web/sprites/items.html
.