Sunset View of Conception Bay, NL, Canada
Topsail Bluff, Conception Bay South, Newfoundland and Labrador, Canada
June 26, 2020 20:45 GMT+2.5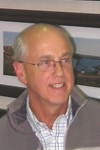 Loading panorama viewer ...
Configuring ...
© 2020 Kenneth A. Butt, All Rights Reserved.
Equipment
Pentax K-5 with 10mm fisheye, 20' Nodal Ninja Pole and foot rotator. PTGUI Pro and PS CC
A few facts
This spot is only a 20-minute drive from the capital city of St John's, yet provides a high probability of seeing a spectacular sunset any night of the year. The view overlooks the smaller island of Bell Island, a location noted as a once great supplier of quality iron ore and one of the few places in North America that was the successful target of German U-boats during WWII.