All-Estonian Dance and Song Celebration "To Breathe as One"
Tallinn, Estonia
July 5, 2009, 12:40 UTC (15:40 local time)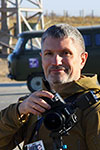 Loading panorama viewer ...
Configuring ...
© 2009 Andrew Bodrov, All Rights Reserved.
Equipment
Taken with a Canon 5D Mark II digital SLR, Sigma 8mm fisheye. Mounted on a Nodal Ninja Ultimate R1 and monopod. Stitched with PTGui.