Saturday on the Seawall
Brockton Point in Stanley Park, Vancouver, BC, Canada
August 12, 2006 14:56 PDT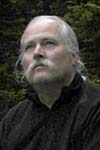 Loading panorama viewer ...
Configuring ...
© 2006 G. Donald Bain, All Rights Reserved.
Equipment
Photographed with an Olympus E-500 digital SLR with an 8mm Zuiko fisheye lens, on a Nodal Ninja VR mount, Acratec Ultimate Ballhead, and Velbon Carmagne carbon-fiber tripod. Stitched with PTGui 6 on a Mac dual-G5 tower, retouched with Photoshop CS2, converted to QTVR using Cubic Converter.