Jungfraujoch - Top of Europe
Grindelwald / Wengen, Switzerland
September 15, 2005 - 12:56 (local time)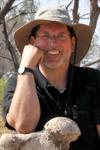 Loading panorama viewer ...
Configuring ...
© 2005 Rolf Ris, All Rights Reserved.
Equipment
Nikon D70 - Nikkor 10,5
(fullframe fisheye)
Manfrotto 055ProB with Pano-MAXX-VR1
PTMac - Photoshop - CubicConverter
Quicktime Pro 7
Macintosh Powerbook 17" - 1,67 GHz OSX 10.4
Jungfraujoch - Top of Europe
Die Jungfraubahn
ist das Pionierwerk der Bergbahnen. Sie wurde 1912 von der Kleinen Scheidegg bis ins Jungfraujoch durchgehend in Betrieb genommen. Endstation ist das 3454 m.ü.M. gelegene Jungfraujoch. Die beiden Felshallen bilden den höchstgelegenen Bahnhof Europas.
Wichtigster Streckenabschnitt ist der 7 km lange Tunnel durch die Bergmassive des Eigers und des Mönchs. Die Zwischenstationen Eigerwand und Eismeer sind als Kavernen in den Fels gesprengt und erlauben jede für sich einen besonderen Aus- resp. Tiefblick.
Sphinx-Aussichtsterrasse
Picture of the Sphinx
Im Sommer 1996 konnte auf dem Sphinxfelsen das neue Aussichtsgebäude eingeweiht werden. 117 Meter hoch über dem Jungfraujoch-Top of Europe steht die Aussichtshalle mit den Aussichtsterrassen. Erschlossen wird die Anlage über einen geräumigen Doppellift. Die Reise zum "Top of Europe" ist spektakulär, aber sicher. Mehr als eine halbe Million Besucher reist jährlich zum Jungfraujoch-Top of Europe. Das Jungfraujoch ist nicht nur ein attraktiver Aussichtspunkt, sondern auch ein idealer Standort für verschiedenste Forschungsprojekte. Saubere Luft und der ideale Zugang mit einer Bahn bilden die Voraussetzung für vielfältige wissenschaftliche Untersuchungen. Astronomen, Geologen, Physiker, Meteorologen und Hydrologen leisten wertvolle Beiträge zur Untersuchung der Umwelt.
Näheres zu Top of Europe
Zusätzliche Jungfrau-panos